International Friendship Day 2023 will be observed on the 6th of August, the first Sunday of the month. This day honours the essence of friendship, bringing joy, support, and love into our lives. It serves as an importance of cherished relationships, whether it's reuniting with old friends, strengthening existing bonds, or making new connections. From heartfelt messages to spending quality time together, it's a time to express gratitude and celebrate the incredible people who make our lives brighter.
And here's a delightful tip to make your Friendship Day even more special. Shop for amazing gifts and surprises for your friends with exclusive discount coupons from CouponCodesME! Whether you're looking for personalized presents, thoughtful keepsakes, or fun experiences to share, CouponCodesME offers a fantastic array of deals to make your shopping budget friendly.
When is Friendship Day celebrated in The UAE?
Friendship Day is celebrated in the UAE on 30th July, but worldwide it's celebrated on the first Sunday of August every year. It's a wonderful occasion for friends to come together, cherish their bond, and make lasting memories. People in the UAE embrace the spirit of friendship by exchanging heartfelt wishes, gifts, and tokens of appreciation to show their friends just how much they mean to them. It's a day filled with laughter, joy, and the warmth of camaraderie, making it a truly special time for everyone to celebrate the power of friendship.
Delve into a world of budget-friendly revelry this Friendship Day! From DIY crafts to outdoor adventures, let's explore endless ways to celebrate with friends:
Also read: Best night creams in UAE for every skin type
1. Enjoy a spa day at home
This Friendship Day, no need to splurge on expensive massages and manicures when you can enjoy the same experience right from the comfort of your living room. With just a couple of sheet masks, you can indulge in a rejuvenating DIY spa session that will leave you feeling golden, especially during the summer days.
2. Host a board game night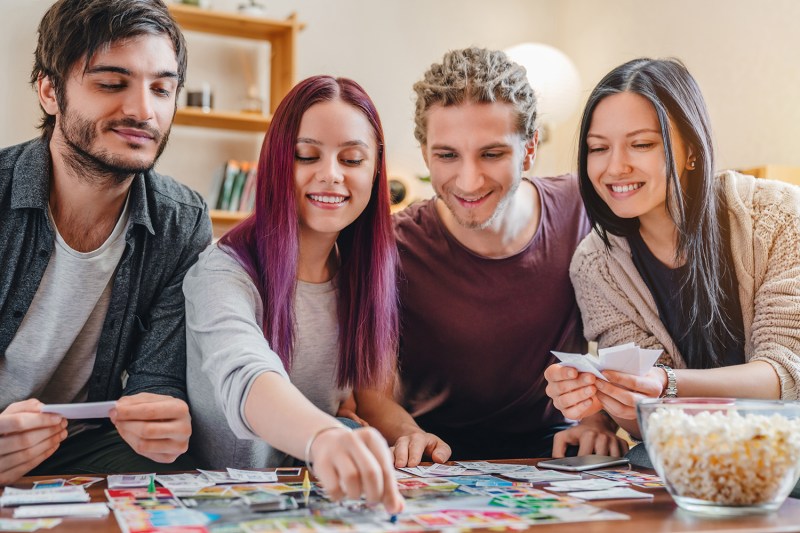 On Friendship Day, gather your friends for an unforgettable game night filled with classic board games. Each person can bring their favorite game (and drinks, of course) for an evening of friendly competition and endless fun. Celebrate the joy of friendship with laughter and camaraderie, making memories that will last a lifetime.
3. Arrange A Potluck Get-Together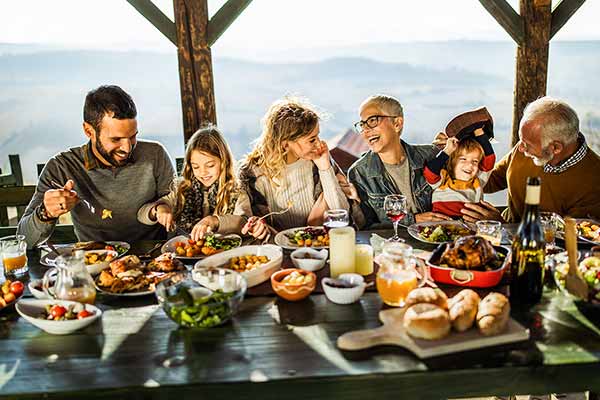 Even if you think your cooking skills are "questionable," there's no need to worry! When you decide to host a potluck, just grab a good Potluck Cookbook, and voilà – you'll be serving up brilliance! It's like having a cooking genie in a book, making you a culinary superstar in no time. So, let the fun begin, and get ready to dazzle your friends with your newfound kitchen magic!
4. Have a "Vintage Movie Night"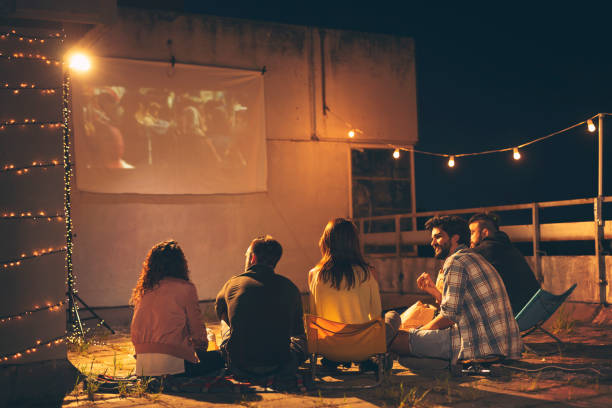 Get ready for a nostalgic movie night as you plan a retro movie marathon with your pals. Gather your favorite black and white films, hunt down a friend with a DVD player (or dust off your own) and get ready for a fantastic throwback experience that'll create lasting memories.
Additional 5% Discount On Your Order
5. Plan a Picnic in the park
Grab a blanket, pack some snacks (don't forget the wine!), and bring a portable speaker for the ultimate relaxing hangout with friends in the park. It's the perfect recipe for a memorable picnic adventure.
6. Plan a afternoon at the beach
Lakes, rivers, ponds, and even that puddle down the street – any water body will do the trick! Dive into your moment of Zen, and remember, even a tiny water spot can make a big splash of relaxation!
7. Start a Book Club with Friends
That pile of books on your nightstand craves attention, and what better way to indulge it than by forming a book club with like-minded bookworms? Let's immerse ourselves this friendship day in captivating tales, share our insights, and inspire each other to dive into thrilling literary adventures!
8. Try Birdwatching
Shop Now
Head to a park with a keen eye, a notebook, or your phone's notes app to embark on an exciting birdwatching adventure. Listen to nature's symphony and spot these fascinating creatures in their element. It's a delightful way to connect with nature and appreciate the beauty of our feathered friends.
Must read: Fun Friday by TicketsToDo: Jump for joy with the best deals on your dream attractions.
9. Arrange a camping adventure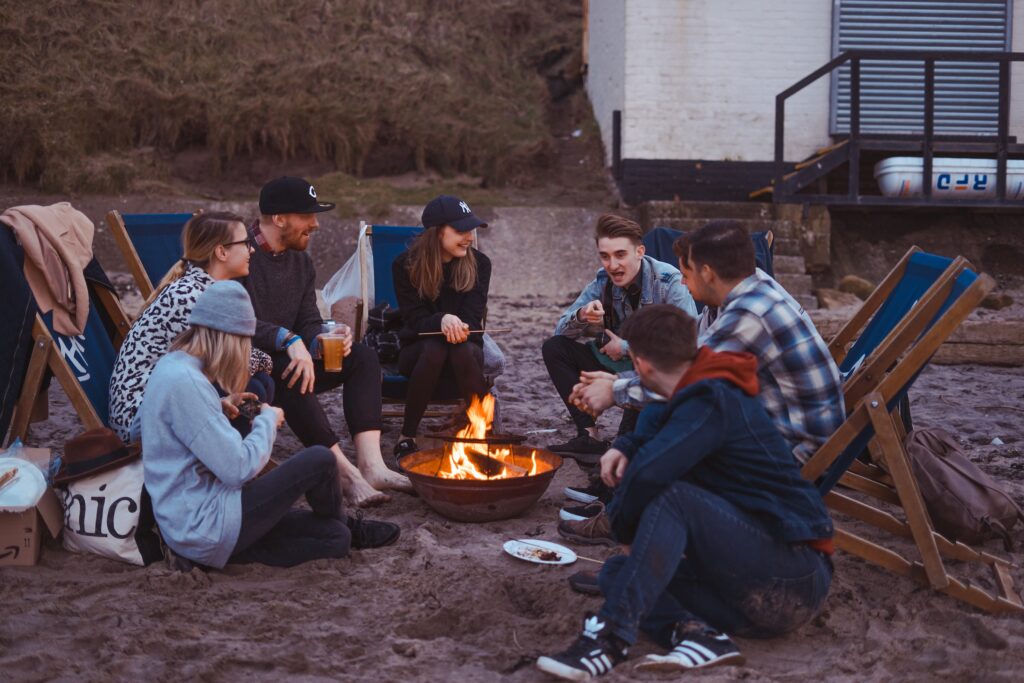 Ready for a camping adventure? Why not start in your own backyard! Set up your tent, gather the essentials, and unleash your inner wild (at least a little bit). Camping under the stars, roasting marshmallows, and telling ghost stories—it's all the fun of camping, minus the wilderness. So, grab your sleeping bag and let the backyard adventure begin.
10. Create Heartwarming Care Packages
When distance separates us from a dear friend, it's time to show them they're on our minds with heartwarming care packages. Gather your friend group and fill these thoughtful packages with their favorite snacks and treats, adding personal touches that will remind them they are loved and cherished. Let the care packages bridge the gap and bring a little happiness to their day, no matter how far apart you may be.
Celebrating Friendship Day on a budget doesn't mean compromising on the meaningful connections we share with our friends around the world. Whether it's planning a picnic in the park, hosting a movie night, or sending heartwarming care packages, there are countless ways to strengthen our friendships without spending a lot.
As you celebrate the bonds of friendship, CouponBot is here to make the experience even more enjoyable. Add this free extension to your browser and automatically unlock exclusive discount codes and vouchers without even hunting for it. Make your bestie feels special while you save both time and money. Happy Friendship Day! 🎉🌏💕